Thursday, July 27, 2017 / by Franke Joehl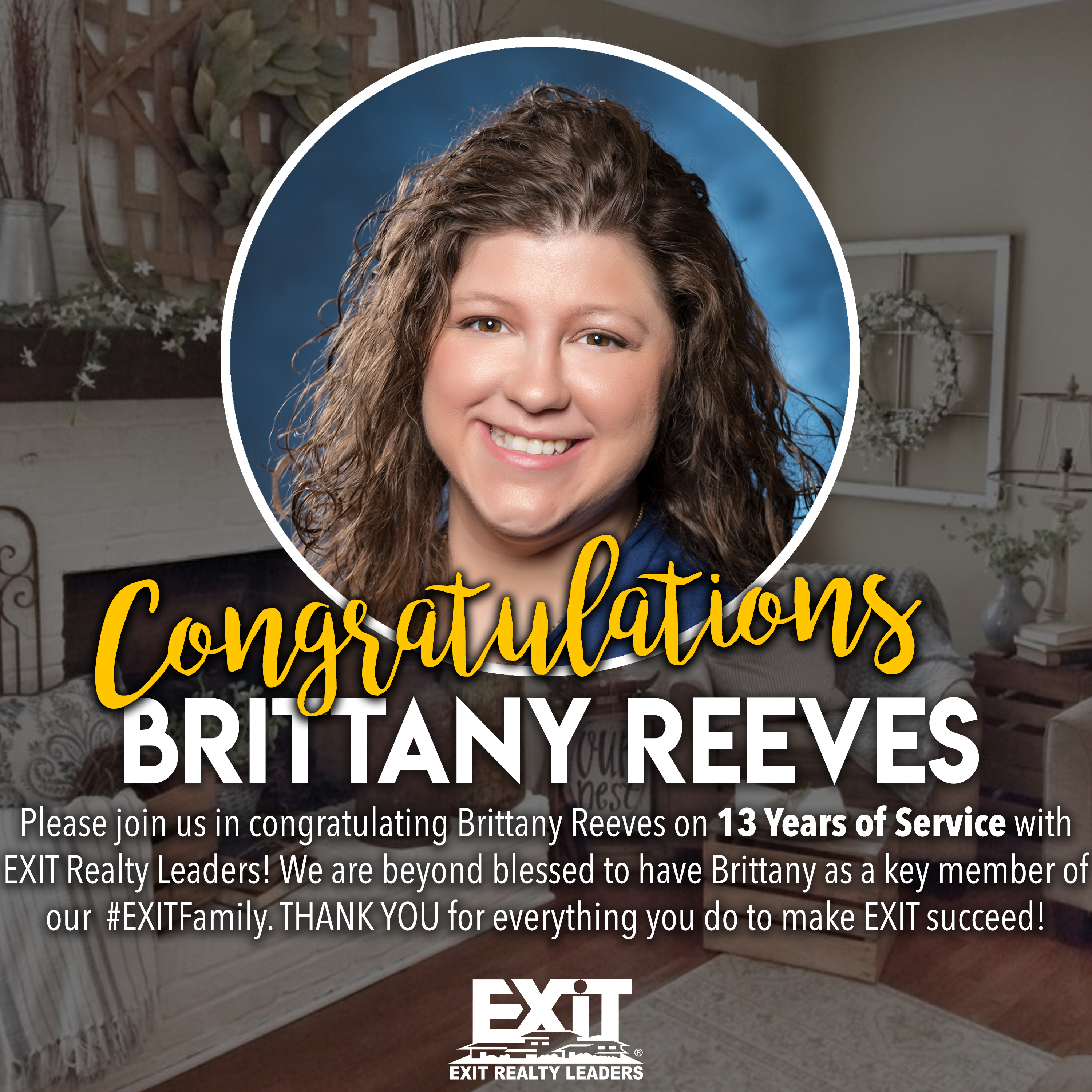 Brittany Reeves, REO Manager for EXIT Realty Leaders celebrates 13 Years of Service at EXIT Realty this week! We are beyond blessed to have Brittany as a key part of the #EXITFamily! Thank You Brittany for your constant commitment to make EXIT Realty Leaders succeed.

About EXIT Realty:

EXIT Realty is a by-invitation-only company focused on the business of real estate. EXIT's MIND-SET Training Systems offer the industry's best hands-on, interactive sales training. State-of-the-art technology, including geolocation Smart Signs™ provides innovative marketing solutions to home sellers and gives EXIT Realty agents the edge in a competitive marketplace. A portion of every transaction fee collected by EXIT Realty Corp. International is applied to its charitable fund. To-date, $3.5 Million has been pledged to Habitat for Humanity.
For more information about EXIT Realty Leaders, please call 352-527-1112. EXIT Realty Leaders is located at 730 N Suncoast Blvd, Crystal River, FL 34429.